If you missed this report from January (which feels like it was from another decade, let alone just a couple of months ago), Horses for Sources (HfS) put out their analysis in January 2020 of the RPA market in "Automation Anywhere leads the RPA market as the industry transitions to the Triple A Trifecta" - and they included a note about the process for deriving the rankings:

RPA Customer Experience Survey.??HFS fielded a detailed RPA satisfaction study with 255 super users of RPA (enterprise clients and product partners) that yielded 311 product ratings across 30+ CX dimensions

Detailed References.?HFS conducted reference checks with 75 active clients of RPA product companies, including detailed interviews with ~20% of the sample

RFIs.??Each participating vendor completed a detailed RFI

Vendor briefings.??HFS conducted briefings with executives from each vendor

That's a lot of reference checks, and a testament to the detailed nature of the work that they do to compile their rankings. I'm biased, but I think reference checks are the most interesting data point in evaluating any company.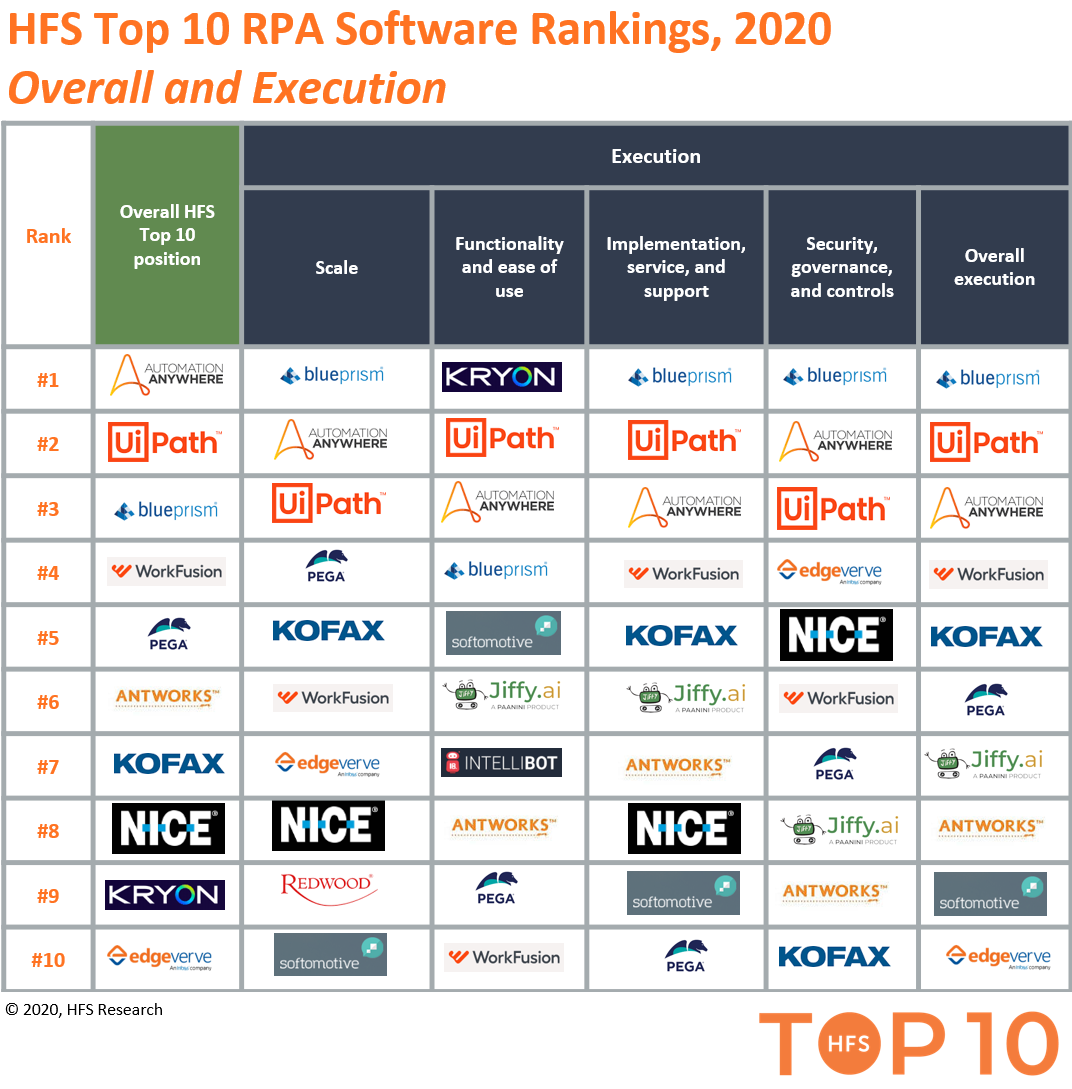 So, HfS has declared Automation Anywhere the winner on points, and UiPath second, Blueprism third.? Without arguing the top three places, you probably could have guessed those three would be in your top 3.

"Now for specifics ? Overall, the big three (Automation Anywhere, Blue Prism, and UiPath) all had a strong showing. Automation Anywhere prevailed overall buoyed by a decent base of scaled, or perhaps more fairly, scaling customers."

As an added bonus, if you're interested in learning more about Automation Anywhere, their Imagine conference is coming up June 9-11, 2020, and you can register for free with this link. Guest speakers include well-known industry executives, such as Bask Iyer, CIO and Chief Digital Transformation Officer at VMWare, Zak Brown, CEO of McLaren Racing Ltd., etc.

What's interesting to me is that in the text of the report, rather than celebrate the winners or the most notables in the to 10, the analysts turned their attention to what hasn't been done yet.? Effectively arguing that RPA implementations in most cases are largely just pushing data around faster, rather than "rewiring our business processes" to create "new thresholds of value".

In other words, in this business, a lot of opportunity is being left on the table. My own observation is that much of this is down to the fact that clients are too often putting their trust in commodity staffing partners and expecting better than commodity results.? If you want the yield of process transformation, you have to hire specialists who understand both robotics and process.? If you want to apply AI to your bots, or bots to your AI, you need to hire specialist firms that do both, together.? Not firms that have separate practices that don't know how to spell each others' favorite acronyms- but teams that work under the same roof when not sheltering in place.

In short, the software won't write your processes for you, yet.? And expertise really makes a difference in the outcome.

When you hire BP3, we bring our whole selves to the challenge at hand, to get you the most value as our client.? We will start it, solve it, and scale it for you - with RPA, with AI, and with process.

And the analysts agree with our approach in broad terms:

RPA alone is a great tool. But no singular tool can deliver broad transformation. As I?ve been saying of late, RPA needs friends. Sort of my own weird children?s show ? RPA bot, cognitive capture, machine learning algorithms, APIs etc all work together to reinvent processes and create value. But honestly this is just another way of reflecting our Triple-A trifecta of automation plus analytics plus AI. Powerful alone, but better together.

RPA is a disruptive enterprise technology - it isn't perfect - and if you figure out how to make the most of it, it will be disruptive in your favor.




Published on
May 29, 2020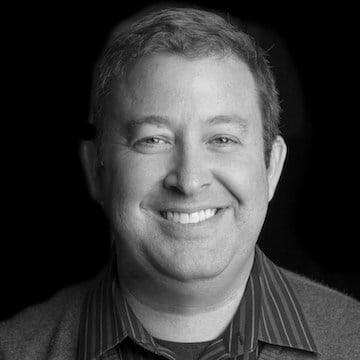 Scott Francis
CEO | BP3 Global, Inc