The work we did with Keller Williams is getting more great coverage on the Camunda blog, in an article posted "How Real Estate Company Keller Williams became a Technology Leader". Keller Williams is well known as a great Real Estate company:
Keller Williams is the world's leading real estate agency, employing more than 180,000 agents across the globe. This incredible growth story began in a single office in Texas, USA, in 1983, based on the core belief that real estate is all about relationships. Gary Keller, co-founder of Keller Williams, stated in 2018 that his company no longer wanted to be recognized as a real estate company, but as a technology company.
"That means we build the technology… that means we hire technologists."
I think this is Keller Williams recognizing a core truth: every business is a technology business. And for Keller Williams, that meant making technology core to the business going forward, enabling new paradigms and opportunities for the many agents and customers Keller Williams serves.
We're quite proud of our collaboration on SmartPlans with Keller Williams:
In just 10 months, Warren's team transformed SmartPlans from a low-code platform to a highly flexible architecture, running in Kubernetes in Google Cloud and using the Camunda Spring Boot Starter and NodeJS external task clients, with a React front-end, as well as auxiliary services including a scheduler and controller.
Building this around Camunda was a really rewarding project for our team for the technology stack, as well as the business case. Technology might be the fun stuff to us process geeks, but maybe the best part is how agents feel about SmartPlans. Several of my friends are agents, and I get their emails that they have configured using SmartPlans. More than 13 million SmartPlan instances have run through the platform to-date, demonstrating the scale of a platform that supports 180,000 agents world-wide!
This solution was also nicely covered in the recent CamundaCon event, as written about here, where Jeremy Warren did a great job representing the contributions of Keller Williams, Camunda, and BP3. Couldn't be more proud of the success of our client and our team at KW.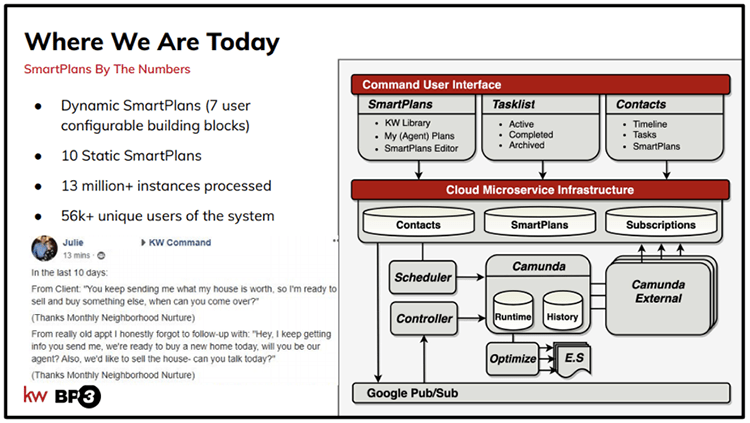 ‍
Published on
July 13, 2020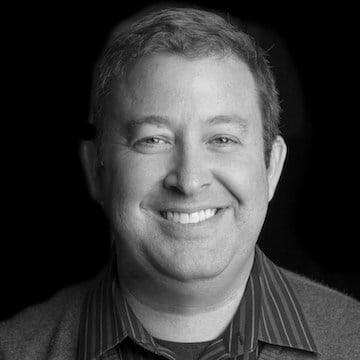 Scott Francis
CEO | BP3 Global, Inc