BP3 Global, an Austin, Texas based provider of automation services and solutions, today announced that it has acquired Extra Technology, a London, UK based specialist automation consultancy. This addition of Extra Technology's unparalleled workload automation capabilities and expertise, backed by a team of fully-certified experts, many who come from workload automation vendor and senior IT manager backgrounds, will allow BP3 to significantly expand its current offering.
Scott Francis, CEO, BP3, says: "Extra Technology is laser focused on customer success, and by welcoming Extra Technology to the BP3 family we will be able to better serve our mutual clients in the UK and Europe more broadly. Our clients are looking for better solutions to modernize their applications that run their core business, and fresh ways to automate vast amounts of physical and digital paperwork. Together, we can meet those needs more completely for our clients on both continents."
Mark Mannion, CEO, Extra Technology, adds: "This is a very exciting time for everyone at Extra Technology. We've had the pleasure of working with BP3 to deliver great results for clients before – and we're even more excited about doing that under the same banner going forward. Both our company culture and our product offering are closely aligned to BP3's and together we will be able to achieve even more than we have alone. The combination of our robust solutions and ecosystems of partners will strengthen our joint offering to customers, both existing and new, and provide new opportunities for employees.‍
This acquisition of one of the global leaders in workload automation is the seventh in BP3's history and plays a key role in BP3's growth strategy, ensuring BP3 remains on course to become the leading provider of intelligent automation services globally.
Read the official press release here.
Published on
July 5, 2022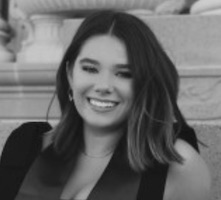 Julia Wells
Marketing Manager | BP3 Global, Inc.