We are very excited to share the news that BP3 has been named as the Automation Anywhere Partner of the year for Service Partner in the Americas. This award recognizes BP3 for driving significant and continual investment in building capability to successfully implement the Automation Anywhere digital workforce platform. The recognition was presented at the Automation Anywhere Virtual Partner Summit on March 31, 2022, to recognize partners worldwide for their investments and dedication to providing solutions and services that customers rely on to intelligently automate their businesses.
"Partnering with Automation Anywhere gives BP3 the tools to help our clients find a faster way to get things done. Our team is thrilled to be recognized by Automation Anywhere as the Partner of the Year for the Americas. We are privileged to get to work with some amazing clients together," observed Scott Francis, CEO of BP3 Global.
For more information and to read the official press release, click here.
Published on
April 7, 2022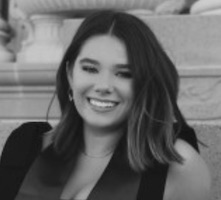 Julia Wells
Marketing Manager | BP3 Global, Inc.