BP3 Global, an Austin, Texas based provider of automation services and solutions, today announced that it has acquired Agilify, an Indianapolis, IN based intelligent automation solution provider that delivers commercially proven advisory and technology services to help organizations realize the promise of intelligent automation faster and better

BP3 CEO Scott Francis: "Agilify's team and methodology delivers the gold standard in Intelligent Automation programs and solutions. We're going to leverage the 'Agilify Way' across our practice. At the same time, BP3 brings so much expertise and capability to deliver customer success. I know we will go faster, farther, together."

The acquisition of Agilify adds an award-winning practitioner team to BP3's existing intelligent automation business. Currently, Agilify has distinguished itself as an intelligent automation pure play that has successfully implemented and scaled automation programs for many large scale organizations. Not only does Agilify offer the skillset to build and implement high quality automations, but the consulting ability to strategize the right automation program and develop organizational readiness to ensure the automation program impacts key business objectives.

Agilify CEO Doug Thompson: "This is an exciting time for Agilify. From our very first meeting, both our cultural and technical fit were obvious. BP3's global footprint, our joint obsession with superior solution delivery, and our complimentary services will provide increased value for our collective customers."

BP3 CEO Scott Francis is focused on the value the acquisition will provide to customers. "Adding Agilify's team is a great cultural fit for BP3. We share values and knowledge in the Intelligent Automation industry. This great team will enhance our ability to deliver exceptional advisory, implementation, licensing, and training services."
‍
Read the official press release here.

Published on
August 17, 2021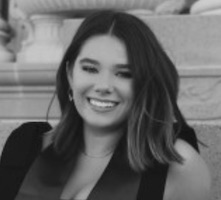 Julia Wells
Marketing Manager | BP3 Global, Inc.